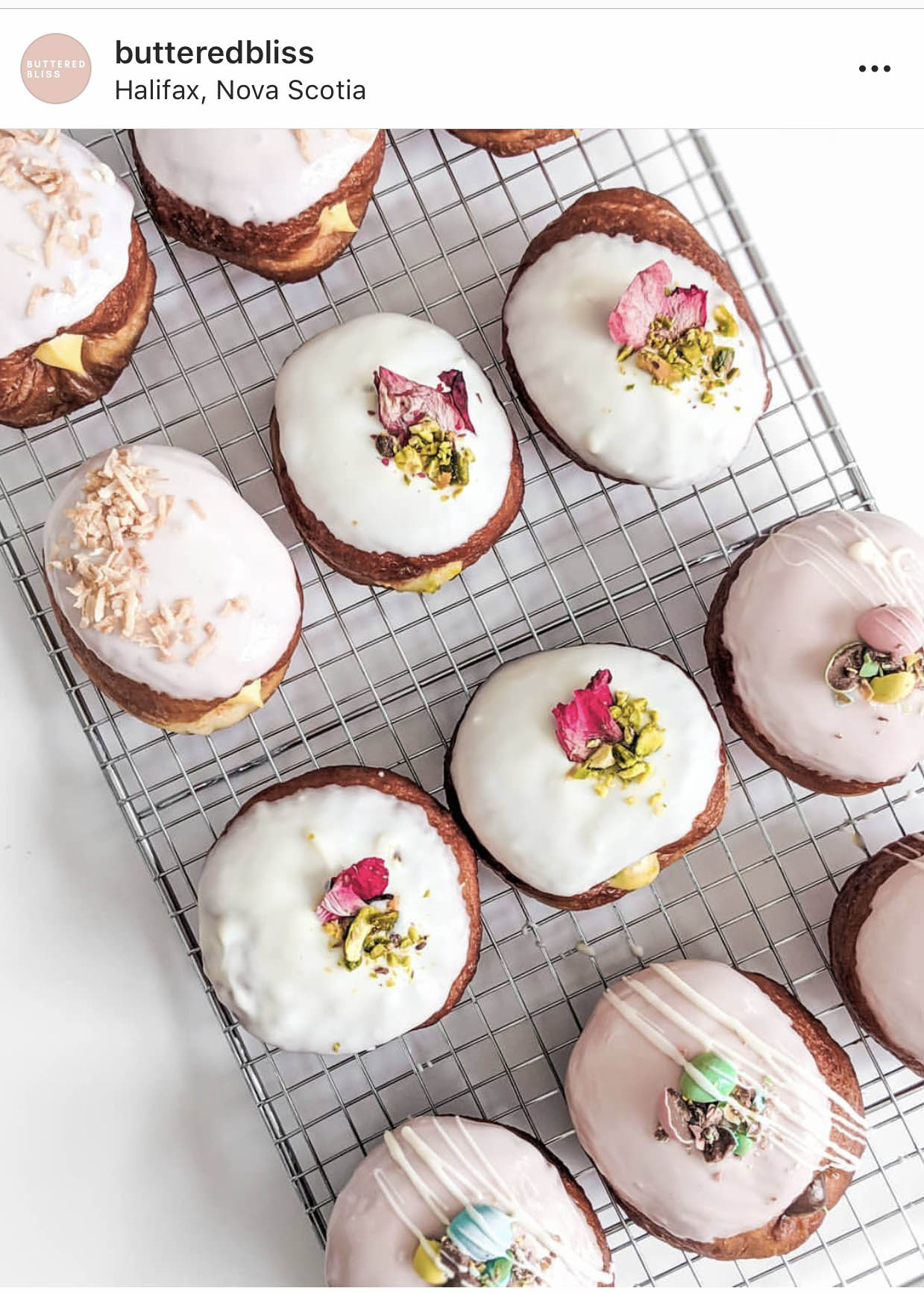 4) The Ville Caffeine Bar
The Ville is a sweet, spunky, and fresh take on your typical coffee shop. Located right near the waterfront, this shop serves drinks both hot and cold, and eats ranging from sandwiched to chocolate covered strawberries. Their Donuts are designed by Butter Bliss and (by our assessment) the prettiest donuts you'll find.
Check out their instas here @butteredbliss and @thevillecaffienebar
Neighbourhood: Downtown // Waterfront
Tip: Follow the Ville on Instagram. Their owner's quirk and sass is enough to make any Monday better!
**A Little Donut History! It's said that donuts haven't always had the classic look we see today. When they first came to the United States, these confections were brought over by Dutch immigrants and were often savoury, as sugar was hard to come by. Originally a whole ball of dough, the now common donut shape (with a hole in the middle!) was invented in order to ensure the dough cooked properly and the middle wasn't left raw. **
5) The Old Apothecary Bakery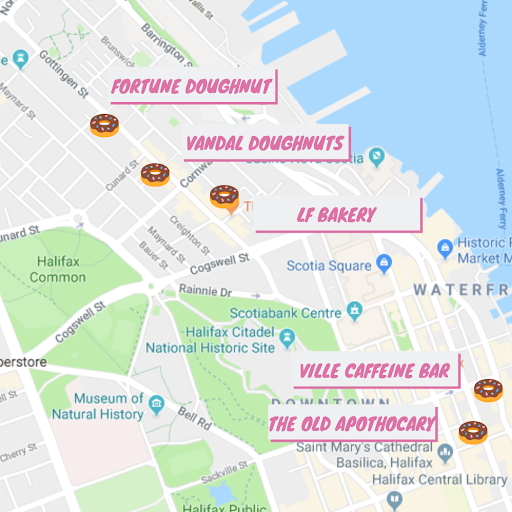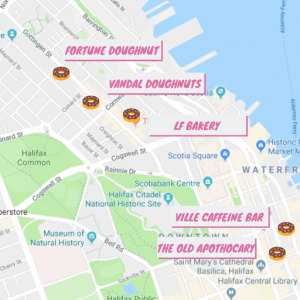 The Old Apothecary is the lovechild of an arts students and a culinary student, combined together with the challenges and triumphs of creating a small business. This bakery makes fresh breads and pastries, as well as beautiful handmade cakes. Check out their Insta @TOA_Bakery
Neighbourhood: Downtown
Tip: If you can't make it to Barrington street, check out their second week-days-only location near the waterfront at 5151 Terminal Road.
This article was written by Madeleine Stinson, a Business Management & Sustainability student at Dalhousie University working this season to manage I Heart Bikes' social media. Last updated June 2019.