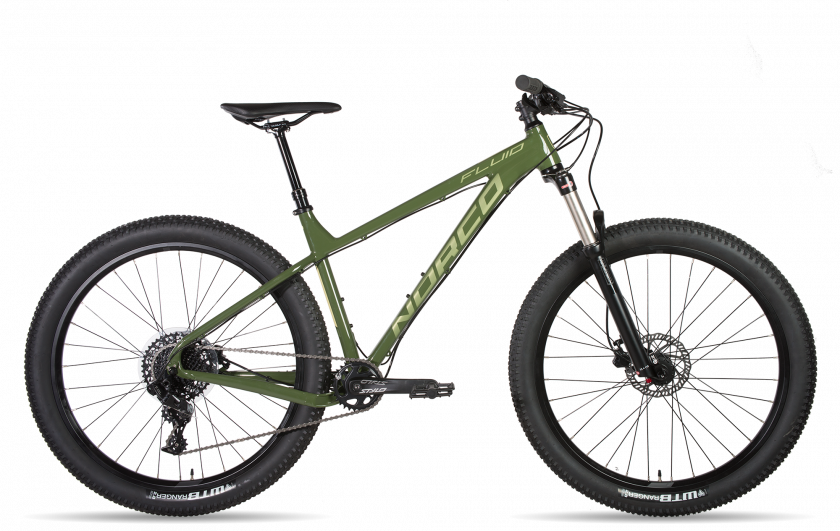 Mountain Biking Destinations from Downtown Halifax
This year we are launching our first mountain bike available for rent, the NORCO Fluid 2. This hardtail mountain bike is available in 5 frame sizes and features a 12 spd rear derailleur and hydraulic disc brakes.
Here are a list of some of Nova Scotia's most popular Mountain Biking Destinations to help inspire your next adventure. 
1) McNab's Island – Halifax Harbour 
Get fitted to your mountain bikes at our waterfront shop then make your way along the boardwalk to grab the Halifax Harbour Taxi to McNab's Island for the day. This large island features a number of derelict fortresses and old roadways perfect for a day of adventure on two wheels. 
Round trip to and from McNab's Island is roughly $40 per person with a minimum of 2 people. 
Tip: Pack a picnic and bring a towel for a swim at Meager's Beach!
2) McIntosh Run aka. Fight Trail (30 min drive from Downtown Halifax)
This popular mountain biking destination has over 100 km of trails and is only located a 30 min drive from Downtown Halifax. Before visiting take a moment to check the live trail updates available on the website. You can also download the Trail Forks App to access online maps and plan your visit. 
3) Keppoch Mountain (Day Trip ~ 2Hrs from Downtown Halifax)
Keppoch Mountain, a former ski hill, has something for every skill level or outdoor enthusiast. This park houses more than 50 km of trails from beginner to advanced. With plenty of parking, this is a great destination for mountain biking day trips  and/or hiking. Visit their website for more info. 
Other Destinations:
Also check out these helpful resources for more on Mountain Biking in Nova Scotia:
Last updated January 2020.